7 Of My Fave Artists Who Also Made Jewelry
 If one were to look into the history of jewelry making, one might argue that jewelry makers were some of the original artists. From the earliest pieces found in ancient Egypt, through the Elizabethan era and beyond, jewelry has essentially served as sculpture worn on the body. So it is no surprise that visual artists of the 20th century dabbled in jewelry making. What does thrill me, however, are which artists did the dabbling. Some of my favorite artists made "sculpture for the human form," and I never knew (until now). Here are a handful of visual artists-cum-jewelry makers who tickled my fancy:
 Georges Braque (1882-1963)
This French artist, known chiefly for his fauvist and cubist paintings, also made jewelry. In the 1960's, nearing the end of his career (and life), Braque partnered with a jeweler to create his first (and only) jewelry collection. To create the pieces he borrowed themes from his previous art works, particularly mythology and birds in flight. Take a look at his bird print and notice the influence on his jewelry. Gorgeous! 
"Teree" Brooch by Braque
"Two Birds" Print by Georges Braque
And I can't lie – this ring has got me shook!
Georges Braque gold "Circe" ring (1st Dibs)
Man Ray (1890-1976)
Man Ray's artwork ranged from photography to sculpture, and many other forms in between, but he primarily considered himself a painter. Well, let's add jewelry designer to his impressive resume. Check out these incredible pieces that Man Ray collaborated on with Italian goldsmith, Giancarlo Montebello. The "Optic Topic" mask is my personal fave! 
Man Ray Lips Necklace
Pendantif-Pendant Earrings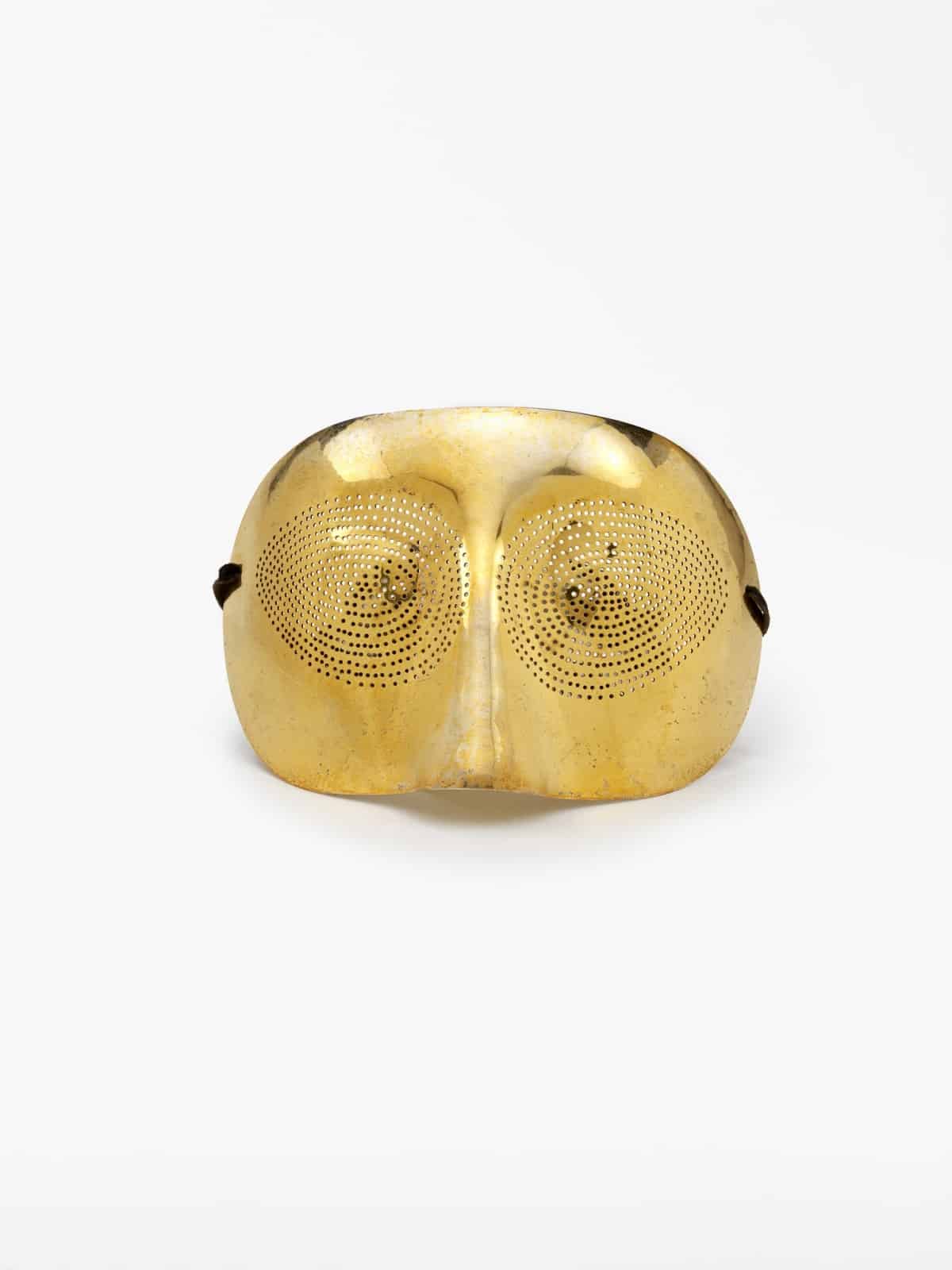 Man Ray Optic Topic Mask
Max Ernst (1891-1976)
A good friend to Man Ray (they had a double wedding in Beverly Hills, Los Angeles in 1946), Ernst was a prolific poet, painter and sculptor. His foray into jewelry was marked by a collaboration with his friend, goldsmith François Hugo. Hugo was able to interpret Max Ernst's frottage (rubbing technique) into 34 pieces (consisting of pendants and brooches) which were alluded to as masks. Check these out!
"Tete Aux Seins" by Ernst
"Poissons" by Ernst
"Poissons" Actual Size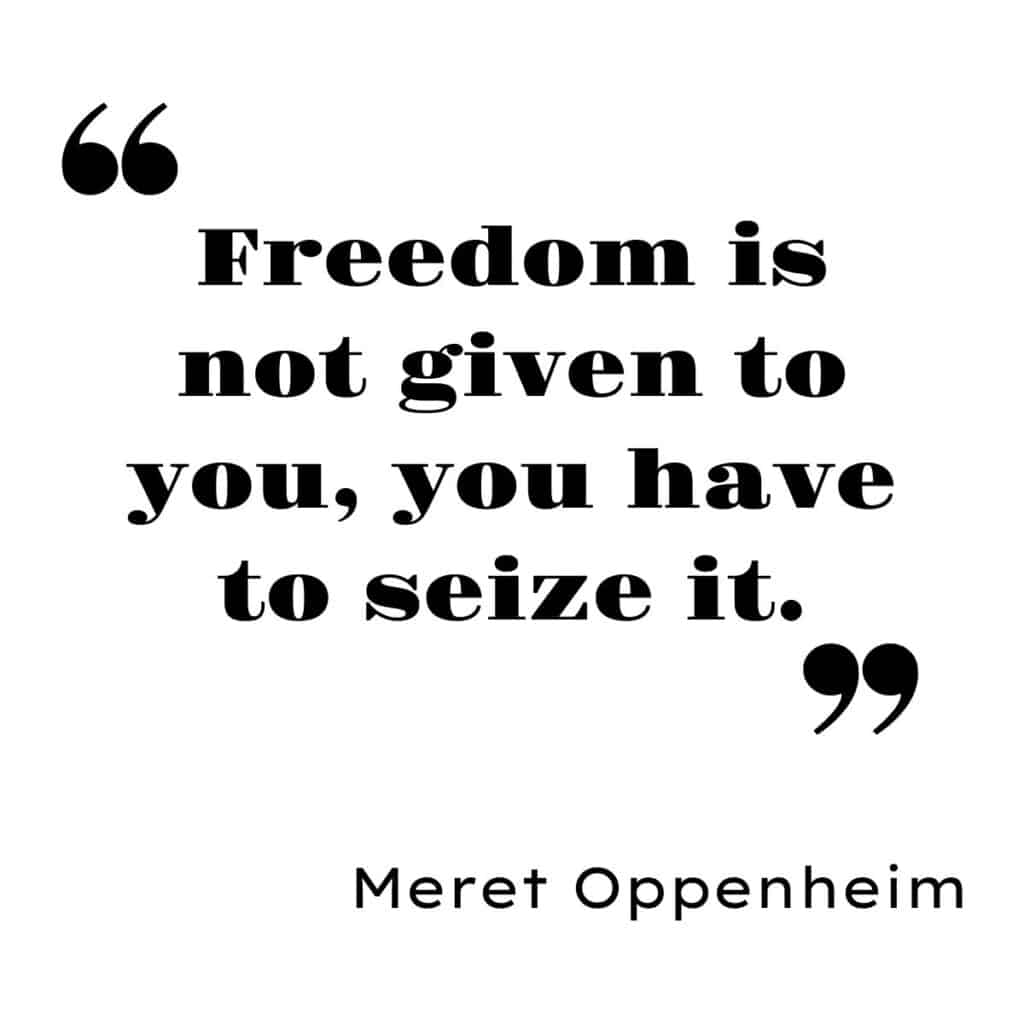 Meret Oppenheim (1913-1985)
Another Surrealist, Meret Oppenheim ran in the circle of other like minded artists (including Man Ray, and Max Ernst). In Paris, 1936, a 23 year old Oppenheim pitched the idea of a metal bracelet with a fur covering to clothing designer Elsa Schiaparelli. Schiaparelli was enthralled. So enthralled, in fact, that she included the fur wrist cuff in her collection that winter.
Legend has it that soon after, Oppenheim – wearing her fabulous fur bracelet (she wore her creations all over Paris, especially to the soirees of her burgeoning group of Surrealists), she bumped into Pablo Picasso at the legendary artist spot, Cafe Flore. He was smitten with her creation. Picasso exclaimed that fur could "truly transform any object." He suggested that even the cup and saucer that sat on the table in front of him could, in fact, be augmented by fur. She agreed. Oppenheim went to a Parisian department store and purchased a teacup, saucer, and teaspoon. She affixed the fur of a Chinese Gazelle to the trio and history was made.
She rose to notoriety after exhibiting the now-famous fur teacup in the seminal Surrealist piece, "Object" . Her creation still serves as a symbol of 20th century art.  In 1946, "Object" became the very first work by a female artist to be acquired by the Museum of Modern Art as part of its permanent collection. It remains in the collection of MOMA in NYC. Check out some of her other wearable art creations below. I must say that I am partial to the "Sugar Cube" ring. Still trying to figure out how to replace the cube, though…
Meret Oppenheim "Tete Du Poete" Necklace, 1967
Meret Oppenheim Brass & Fur Ring
Meret Oppenheim Lips & Bone Collar
Meret Oppenheim Sugar Cube Ring
 Salvador Dali (1904-1989)
Salvador Dali, the well known surrealist, best known for his "melting clock" and his mustache, also ventured into jewelry making. In 1941 Dali partnered with silver and goldsmith Carlos Alemany to inject his unique visions into wearable art. Their collaboration lasted for close to 30 years and resulted in the production of 40 designs. In the 1960's Dali designed the iconic "Lips Brooch" (made of 18k gold, rubies, and cultured pearls. Tooled by Henry Kaston). Just look at those lips! 
Dali Lips Brooch – Rubies and Pearls
Dali Tree Of Life Necklace
Check out this amazing short film from 1960 showcasing some of his sculptural jewelry. The gold/diamond "Living Flower" is off the hook!
Pablo Picasso (1881-1973)
Arguably the most well known of the bunch, the renowned cubist (along with surrealist and expressionist) reserved most of his early jewelry for his close personal relationships. His first known jewelry pieces were made in the early 1930's and were tiny portraits of his then-lover, Dora Maar, on brooches, rings, and pendants. His next venture into jewelry was the "Owl Necklace " made in the 40's with his subsequent lover, Françoise Gilot. It's easy to spot the influence of primitivism in this piece. Simply stunning. 
It wasn't until the 1960's that Picasso decided to make jewelry to sell to the public. Also working with François Hugo (remember his partnership with Max Ernst?), Picasso created a marvelous series of gold medallions (pictured).
Picasso Gold Medallion Pendant
Picasso Bird In Profile
Alexander Calder (1898-1976)
I've saved my personal fave for last. Alexander Calder, best known for his sculptures (everyone knows about his "mobiles", right?) made a plethora of one-of-a-kind jewelry pieces for those closest to him. Calder began his jewelry making early in life, at 8 years old, fashioning copper wire scraps he found into jewelry for his sister's dolls. This practice of discovery and creativity continued throughout his youth, and was encouraged by both his parents – both artists. 
He made his first "serious" pieces, however, in the 1930's – for love. He created a gold spiral wedding ring for Louisa James, who he met aboard a ship traveling from Europe to NYC. One of my favorite Calder pieces is ring Calder made for his friend Joan Miro – a yellow and blue chunk of porcelain wrapped inside brass wire. Genius!!
Calder also made commissioned work. In 1964 Calder was hired to design an engagement ring for his Connecticut neighbor, Albert Milton. (See the gorgeous gold ring with a swirl of rubies below). 
Out of all the visual artists who created "wearable art", I would have to say that in terms of sheer scope and beauty, Alexander Calder (in my opinion) is the standout. I would even go so far to say that his work in jewelry rivals all of his life's traditionally visual work. There's an entire book about his jewelry. Check it out HERE.
A Young Angelica Houston Wearing Calder Necklace
Calder Brass Necklace 1940
Calder Gold Necklace 1946